I'm really pumped for this 70s haul because I kinda wish I lived in the 70s or 80s. I guess that makes me a dweeb. #thedweeblyfchoseme
There was a point where I loved the 20s because I was going through this jazz phase and I adored flappers. But then society was mainly white and then the Great Depression was the decade after so I lost the idea.
It's just that in Sydney there's quite a few buildings with the period architecture and I love it - like the Niterider place in Homebush which you can read about
here
on one of my favourite blogs.
And then of course you have Newtown and the terraces scattered in Kirribilli and all around the city and whatnot. Obviously it's not all from the 20s - Enmore Theatre was built in 1908 - but the overall vibe and deco and atmosphere evoke lovely Gatsby-esque mirages. Also, the book is fabulous. I haven't watched the movie but all my friends are polarized on it. hm.
I did also want to live in the 1950s after reading The Help and fantasizing about wearing wonderful A-line dresses everywhere and I know that women were oppressed or whatever but come on, people. They got to stay at home and cook and muck around the house and play tennis and gossip with friends. Obviously they had no rights and it called for reform but I do not see what the issue with being a housewife is, if it floats your boat. But I backed out of my 50s girl idea soon enough.
The 60s was filled with heaps of social unrest and although there were fabulous ideas erupting out of the public I don't think I would like to be caught in the political and social crossfire. So the 70s and 80s are probably my favourite decades. Unless I can go back to Victorian England. Better yet, the Middle Ages. (I simply adore the Middle Ages, although given my flammable demeanour they would burn me at the stake.)
Moving on. I listen to radio which is pretty much all 70s and 80s music - this really suits me because I have all this great modern music from my friends and Youtube and the Internet and then I have these lovely old tunes to slide into the mix. My parents are huge 70s fans too so it suits us pretty well.
I've spent the last, what, 6 paragraphs, babbling on.
But don't go yet! I won't let you.
These Supernatural gifs keep getting better and better.
1970s
The disco era, the glam rock era, pretty much everything that we hate nowadays is from the 70s. Glitter, seedy disco, bell bottomed pants - just stop.
Here are my favourite songs from the 70's.
Outdated song number one: The Bee Gees - Night Fever
The Bee Gees are probably one of the most cringe-worthy bands out there -
MY EYES - but I really quite like their songs. Their melodies are so spot on and they just waft around. I grew up listening to these guys (remember, I'm a dweeb) but the songs are so catchy with the melodies and harmonies and amazing chord changes and AH.
These boys really were musical geniuses and even though they weren't even born in Australia I find it hilarious how we try to claim them as Aussies. Dem Queenslanders.
But The Bee Gees are a hugely famous band - they've sold some 220 millions albums or whatever. They're so iconic, and for good reason too.
Their music is everywhere - TV shows (The Goodies, which I watched when I was tiny) and heaps of movies. It's also played at bingo clubs around the world, catering to the (extremely) lonely old ladies.
Here's one of their really upbeat songs, Night Fever (it was in that movie Saturday Night Fever):
and of course that bunch of morons over on Glee had to cover it. There was a time past where I actually watched that pathetic excuse of a show but then I got a life. sort of. not really. but I like to think I did.
Outdated song number two: David Bowie - Life on Mars?
So I love David Bowie and this is probably one of his most genius songs. It appears on the album Hunky Dory which was released in 1971 (the other well known song from the album is Changes, which is his most well known song and was actually featured in The Breakfast Club in 1985).
Life on Mars has a brilliant composition and fantastically shows off the piano as well as Bowie's amazing, familiar voice.
Some of you might be initially creeped out by David's Ziggy Stardust persona but come on. It's awesome.
Oh and don't be freaked out when the camera zooms in onto David's eyes - he had an incident in his adolescence which made his pupil permanently dilated.
And for a very different rendition, here is Fall Out Boy's version of this classic. It gets of to a very banal start but when Patrick pushes those strong higher notes you can see the beauty of the song and it's amazing. Hi vibrato is more of a vocal convulsion but when he just slips down the notes in the chorus it works.
Outdated song number three: Carly Simon - You're So Vain
This was the most brilliant song when I first heard it - the lyrics were snarky and clever and full of seething anger. My siblings for some reason adore the lyrics 'clouds in my coffee'. Strange, I know.
Carly has a really low register so it is a bit hard to sing along but the slow, lilting feel of the song just help the lyrics pack a punch. It's really catchy.
Outdated song number four: Carole King - It's Too Late
Carole King is Nat King Cole's daughter and it's interesting to see how both father and daughter are brilliant vocalists. This is a heartfelt song that just wonderfully showcases Carole's spectacular singing. I hear this song on the radio quite a lot and it's just quite fun to listen to.
And Carole has
such
cool hair. And that cat.
Outdated song number five: The Knack - My Sharona
Now this song probably sounds like a whole lot of waffle on the first listen - ddhdvpooefnfvijoioarjiofnj MAHHHHH SHARONAHHHHHHH ffsnoavnfshf ddsfhu pos[30 v4\ c
GU VB7[NQW[C89GFRH MAMAMAMAHHHHHHH SHARONAHHHHHHH.
But that's better than the real meaning. It's about raping a younger girl.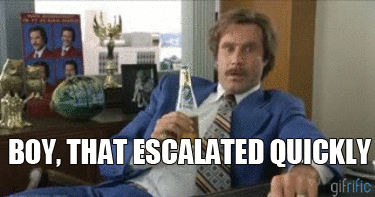 So this song is about violating a young girl. Lovely. But never fear! It's so simply constructed that it sticks in your ear for ages and ages.
It's not a good song per se, but I guess it's catchiness and the basicness of it all sticks. Like Ke$ha.
It was actually a massive hit although it is extremely creepy.
Outdated song number six: Boney M - Daddy Cool
I remember first watching this video as a wee bubby when the world still used the original Xbox and Pumpkin Patch was the coolest clothing brand there was.
The video really freaked me out when the man tore off his shirt and started dancing - his really low voice kinda just topped off the whole WHAT AM I WATCHING MUM.
But then I was really sad the other day when I found out that the man had died. He had grown on me through the years, like a wart.
I quite liked the ladies, because even though they were weird I was happy to settle with the lesser of two evils and women are pretty cool anyway.
Outdated song number seven: Elton John - Crockodile Rock
I'm having a bit of a spasm with the spelling of 'crockodile' but given that a man who wears a red suit, plays the guitar and wears oversized John Lennon glasses wrote the song, I don't see what you expect. It's catchy, corny and a plain lot of fun.
Elton John has become so iconic to the 70s for his amazing music that it is difficult to imagine the 70s and 80s without him. His career is so legendary. He has written the most fabulous (hehe,
fab
ulous) songs and is so quirky and fun and I love him.
I always found his smile a bit creepy and all - he remnds me a little of a teddy bear, actually.
He wrote the spectacular music for the Lion King (which is the movie of my childhood) and my siblings were obsessed with that movie Gnomeo and Juliet which pretty much took every Elton song and just threw in some gnome terms and what not.
I don't think this is one of his best tunes - I really like Daniel and I Guess That's Why They Call It The Blues - but I wasn't really bothered to hunt down other songs from the 70s by him :) I'm pathetic I know.
Dem glasses.